Video Walls Installation in Toronto
call now for a free quote
Video wall systems offer businesses the opportunity to showcase their latest products or services in an incredibly engaging manner that grabs audiences' attention at every turn.
From restaurants trying to entice patrons into ordering dessert with photos plastered on screens above them; hospitals using video walls as information kiosks so visitors can find what they need without asking staff members questions about it first; office complexes wanting dynamic presentations during company training sessions capturing all participants—video wall systems have proven themselves time and again as valuable assets any business would be wise not overlook when planning out their next marketing campaign!
When you want a space that is as unique as your personality, technology will make it happen with an exciting display solution. The best way to transform any room into the media center of your dreams are through video walls mounted for digital art installations and slimmest profile designs which can be customized to seamlessly integrate in any home theater or living area without compromising on style.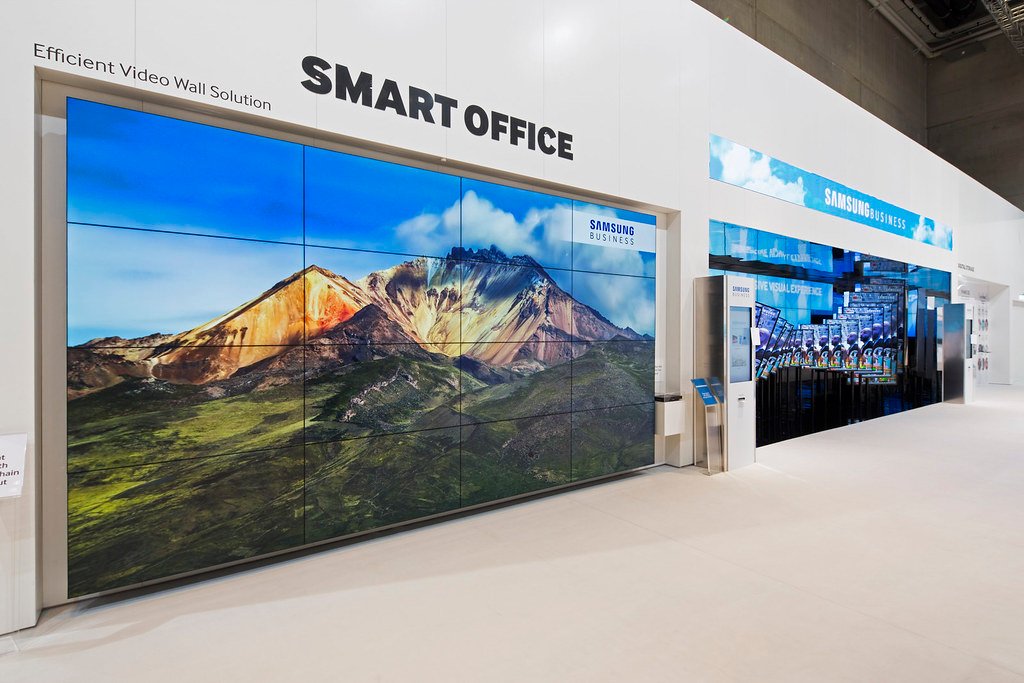 Video walls can be a great way to make sure all of the branding you've done is seen by your potential customers, but it doesn't stop there. You have an opportunity with those big screens and loud speakers to remind people what they care about most: who you are as an organization, and what changes you want them to help create in the world together.
Your video wall can help people orient themselves to your brand and values, and also give them a sense of what is on-site. Use the displays to let people know that there are many more digital screens around the facility with different content for all types of audiences. People love it when they get information without bothering someone else! Your virtual concierge greets visitors at every entrance, telling them where those other great signs may be found before sending them in their desired direction while answering any questions along the way.
Video walls are a new way to communicate. They can be used by anyone, from any industry or company and they have the power of captivating audiences in ways you might not expect!
You don't need to know how to use Photoshop when designing your video wall. Just sketch out what you want it say on paper before uploading into software for editing purposes. Video Walls allow instant feedback: even if something goes wrong with one message, take that as an opportunity to experiment again until you find success. Then make adjustments accordingly so all those other messages will work well too!
Same Day Video Walls Installation Near Me